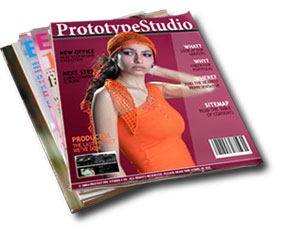 still the same
creativity

The new magazine-like look and feel of our web site intends to demonstrate the talent and abilities of Prototype Studio Ltd. to advertise various businesses.

For the first several issues we have selected flowers, natural sights, and of course a few themes we will keep secret for now. The editions to follow will introduce numerous business categories such as architecture and design, finance, fashion and many more.

To achieve the complete effect of a magazine, we have intentionally limited the user to only *turn over* the pages back and forward, or browse the table of content in order to visit the desired *article*.

Please, express your opinion of the new design through
this poll
.